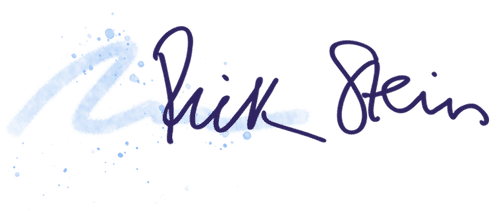 **Please note our menu changes daily as we rely on the availability of local seafood
ON ICE
Oysters freshly shucked, served with eschallot vinegar.
Appellation Rock Oysters, Merimbula NSW. Glenn Jones Rock Oysters, Tuross Heads NSW, Signature Rock Oysters, Wapengo Lake NSW
$
4.50
Each
ENTRÉES
Oysters Charentaise
A seemingly odd combination - freshly opened oysters with some hot, spicy sausages. The idea is that you eat an oyster, take a bite of the sausage, then a good gulp of cold white wine.
Fish and Shellfish Soup with Rouille, Parmesan and Croûtons.
Flavoured with tomato, saffron, garlic, red capsicum, fennel and a pinch of cayenne pepper
Marinated Salmon with Passionfruit, Green Chilli and Coriander
Sashimi of Salmon, Swordfish and Tuna
With wakame salad, pickled ginger, wasabi and sashimi dressing
Spanner Crab and Gruyere Tart, Romesco, Mixed Leaves
Grilled Hervey Bay Scallops in the Shell with Toasted Hazelnut and Coriander Butter.
Warm Walnut Crusted Goats Cheese with Roasted Beetroot and Thyme Salad
Eden Mussels with Yellow Kroeung, Coconut Milk and Kaffir Lime
Yellow Kroeung is a fresh herb paste used in many Cambodian dishes, giving their food its special fragrant flavour.
Japanese Fish Cakes with Ginger and Spring Onion
Served with watercress, beansprouts, chilli and a soy lime dressing
MAINS
Steamed Whole Snapper with Ginger, Soy sauce, Sesame Oil, Crispy Garlic and Shallots
Steamed fish with ginger, serving it with soy sauce in a classic Chinese treatment that never fails to hit the spot.
$
43 Small | 46 Medium | 49 Large
Bannisters Fish Pie.
Salmon, blue eye trevalla, snapper, scallops, mushrooms and prawns in a creamy fish velouté sauce with black truffle. Gratinated with breadcrumbs and parmesan.
Bouillabaisse with Ocean Perch, Blue Eye, Mussels, King Prawn and Saffron Potatoes
"I've eaten many a bouillabaisse in Marseille, but I wanted something light, well flavoured and fragrant". Served with croutons and rouille.
Crispy Skin Salmon Fillet with a Thai Red Curry Sauce
Served with a green mango salad
Roasted Ling with Prosciutto and Sauerkraut
Fillet of ling wrapped in thin slices of parma ham and roasted in the oven. Served with housemate sauerkraut and a butter sauce.
Roasted Lamb Rump
With a ragout pf spring vegetables, Serrano ham and miso broth
Chettinad Fish Curry of Snapper, Coconut and Tamarind
A Southern Indian combination of coconut, tamarind, curry leaves, tomatoes, chilli and spices. Served with mango chutney, coconut sambal and pilau rice
Eastern Rock Lobster Thermidor
The classic French dish removed from the shell and coated with a white wine sauce flavoured with parmesan and a little mustard
SIDES
Bitter Leaf Salad with a Chardonnay Vinaigrette Dressing
Shoestring Fries with Rosemary Salt.
Broccolini with Lemon Oil, Parmesan and Toasted Almonds
Crispy Cauliflower, Hazelnuts, Sultanas, Feta, Olive Oil
DESSERT
Warm Chocolate Tart, Cocoa Sauce and Pistachio Ice Cream
Vanilla Panna Cotta, Apple Puree, Poached Apples and a Sable Biscuit
Selection of Ice Creams and Sorbets
10% surcharge applies on Sundays and Public Holidays. 10% surcharge for groups of 10 or more.
Please be aware that there will be a 1% Merchant Fee for Visa and MasterCard and 2% on Amex.